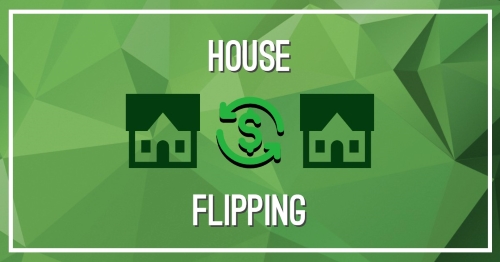 House flipping is a popular form of real estate investment which involves improving a property to selling at a profit. Many savvy investors and DIY enthusiasts successfully make money flipping houses, but it's not always as simple as it seems.
If you're interested in learning more about house flipping, here are the basics to help:
How house flipping works
Flipping a house basically means investing time and money into improving the house with intent to sell it immediately rather than live in it. Many investors who flip focus on buying and then reselling one or more properties in a short time period. Flipped homes often sell for much higher than their original market value.
Is flipping a house profitable?
Flipping homes may seem like a simple way to profit in real estate, but there are certain factors involved in being successful. One of the main factors is timing. To profit on a flip, you need to complete the necessary renovations and sell as soon as possible.
If your flipping process costs more time and money than you expect, you can quickly burn your potential profits. This also counts for how long the property stays on the market when finished. The longer it takes to sell the home, the longer you'll have to pay utilities and other expenses that come with it.
Find your ideal real estate market
Another major factor in determining whether a flip succeeds is the state of the real estate market. The market conditions need to be perfect to turn a profit buying and reselling properties. Even if you're able to complete your work quickly, a competitive buyer's market might cost you in lost time.
Additionally, you'll need an excellent real estate agent who can help you sell as soon as possible. While you can certainly take a for sale by owner, or FSBO, approach, it may be worth your money to hire a professional to assist you with the sale.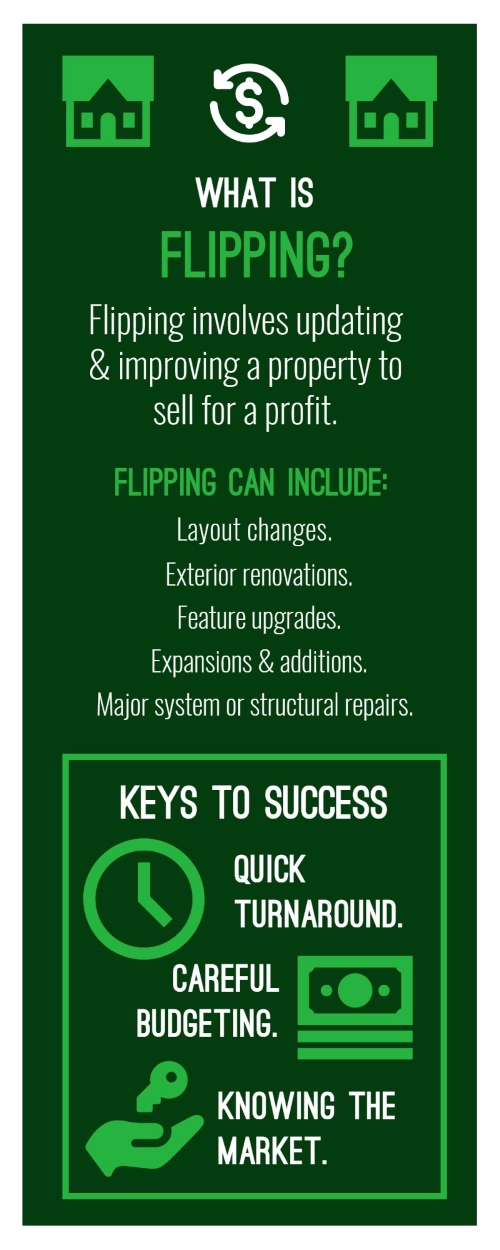 Real estate investors who enjoy home improvement work are often the most successful house flippers. Knowing what improvements to make - and completing them quickly - is key to profiting from this strategy. With the right knowledge and market savvy, flipping houses can be an excellent way to make money in real estate.